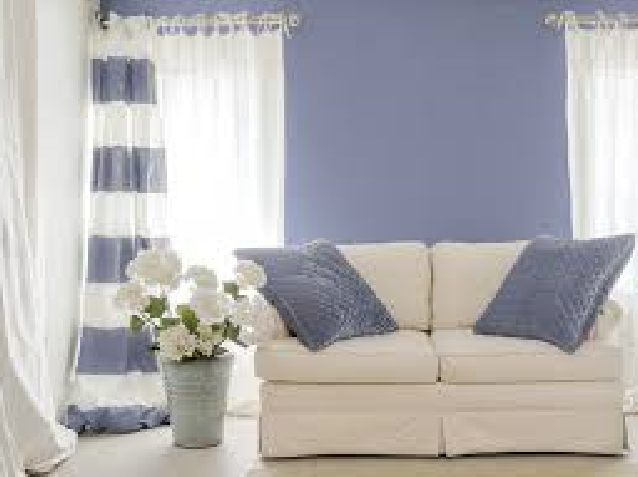 Looking to update your home's look and feel? Look no further than the top modern design trends of 2017. Much of this year's top modern interior design trends can be described as an eclectic mix of yesterday's opulent style and today's high tech advantages. Taking their cues largely from media—social and otherwise—contemporary interior designers are pulling the past and future into the present, for an uber-inspiring design experience like none before it. Topping the list of biggest design trends for this year and likely into next is the influence of Hollywood. But not just any Hollywood is good enough for this year's trends. The hottest trend is coming from old Hollywood—the years when glamour was the fabric of life. Bolster this sumptuous style with state-of-the-art science, and you've got a modern interior design trend for 2017 that is the stuff of which dreams are made. From old-time Hollywood glam to modern vintage to sci-fi savvy of sustainable technology, interior designers from New Jersey and around the country are hard at work launching you and your home into lavish ease for a new age.
Hollywood luxury
Not long ago, old-time Hollywood was considered ostentatious and over-glamourized world, but with the bustle of today's lightning fast media images and high-tech gadgets, old Hollywood is having a renewed and refreshing influence over modern interior design. Perhaps it's because there's just no escaping all those near-instant technological changes—you just get used to doing things one way when they're suddenly changed on you—that make this opulent style a comfortable force in 2017's interior design trends. And it's that comfort and peace of mind, mixed with modern convenience, that makes the luxury of all those bygone silver screen legends and their grand lifestyles not a thing of the present.
Sustainable sense
Another burning trend for this year in modern interior design is the reusing and repurposing of things once considered outdated. The word for the day is 'hack,' and that means rethinking an object, tossing aside its old uses, and reprocessing it with renewed function. Some of the hottest recycling hacks to hit the modern interior design industry today include using eco-friendly cork as coffee table bases and end tables, as well as the remodeling modern hack of using old rugs for artwork, recreating a living space to view it from a totally new angle. Other sustainable products being used in the modern designs in today's homes include natural lighting, repurposed (there's that word again!) materials and objects, and living—yes living—walls! The sun's energy-giving beams are the natural (no pun intended) place to go when you're interested in shining light on the subject without increasing your footprint. That's why modern designers are hot to integrate all things interior design with eco-friendly solutions such as skylights and huge picture windows. Additionally, recycling old objects that were once thought useless has become an art form in and of itself these days. Finally, the idea of the 'living wall' or 'green wall' has taken 2017's interior design industry by storm, introducing the great outdoors with the comfortable indoors. The concept here is to cover a wall with greenery that includes soil and a water delivery system—beautiful, refreshing, and oh so unique!
Modern vintage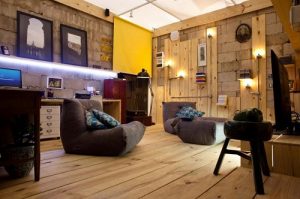 Much like the old-time Hollywood glamour rebirth, 'modern vintage' in 2017's modern interior design trends is about fusing the best of yesterday with the ideal of today. Reimagining and revamping are the catch words that drive this design trend that mixes today's easy-to-use gadgetry with the chic worlds of your parents and grandparents. But the twist here is using traditional elements such as classic styles of furniture, artwork, and even architecture strengthened with new materials and textures, once again proving the hot trend and practicality of sustainability.
Today's interior design industry has developed into a diverse and ever-broadening horizon of elegant style, contemporary social awareness, and old-school glamour that is the quintessential amalgam of comfort. And that's what modern interior design trends for 2017 are most about—altogether comfort that brings the refined sensibilities of yesterday into our convenient tech-filled present. If you're looking for additional inspiration from modern interior design trends, consult with a top interior designer whose knowledge, experience, and portfolio can open up new worlds for your New Jersey home.