For most contractors, a bathroom remodel is their top request. Homeowners now look at their bathrooms as much more than an area to deal with personal hygiene. They imagine it as a place where they can relax and remove themselves from the stress of the day. As a result, there is even greater emphasis upon creating a space that is both functional and beautiful. Although there is no secret recipe for the perfect bathroom redesign, there are a number of steps that most home renovation contractors use to be successful.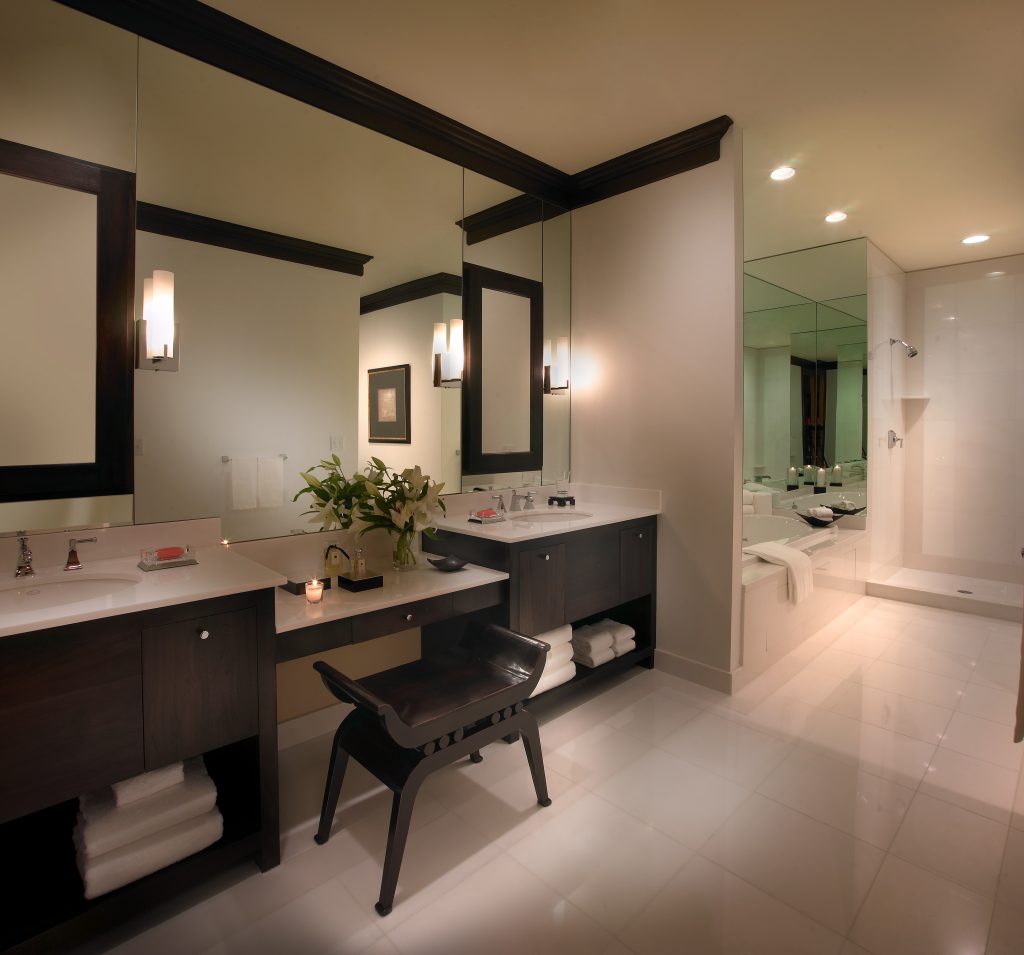 Creating a Budget
Generally, this is the first step for any home improvement project. Putting together a detailed, realistic budget is important because a bathroom renovation can become much more expensive without thorough planning beforehand. Nothing aggravates homeowners more than added costs that are the result of poor planning.
In addition to the cost of materials, a remodeling contractor needs to incorporate the labor costs of several different trades such as electricians, carpenters and plumbers. Although the national average cost to renovate a bathroom is approximately $9,000, a major remodel can cost as much as $25,000 or more.
Preparation and Demolition
This usually goes pretty quickly, especially if the client sticks with the original bathroom footprint. It always helps to rent a dumpster for discarded materials and debris taken from the house.
If any existing features are to remain, they need to be covered. Otherwise, taking out the old vanity and sink and toilet should not pose any major problems as long as one is careful not to sever any electric cables or plumbing pipes.
Ordering Materials Well Ahead of Construction
Getting the right materials and fixtures in advance of construction is crucial for a couple of reasons. If there is a mix-up with an order or the client does not like the look of some materials or fixtures, there's still time to get the right products without disrupting anyone's schedule. In addition, nothing throws a project into disarray more than not having the right materials when a plumber or electrician is ready to begin installation.
A Better Ventilation System
Above all, a bathroom needs a proper ventilation system. A combination vent fan/lighting fixture is one of the best ways to exhaust hot air and other odors. A ceiling-mounted vent fan is also another popular option. Good ventilation can keep floors from becoming too slippery and cut down on the chances mold or mildew developing.
Upgrading Lighting
Not only can lighting improve the look and feel of a bathroom, but it can also make it safer. For example, many people install lights over a mirrored cabinet to aid their personal grooming. The right lighting can make tasks such as putting on makeup or shaving much easier and safer.
Additional Storage Space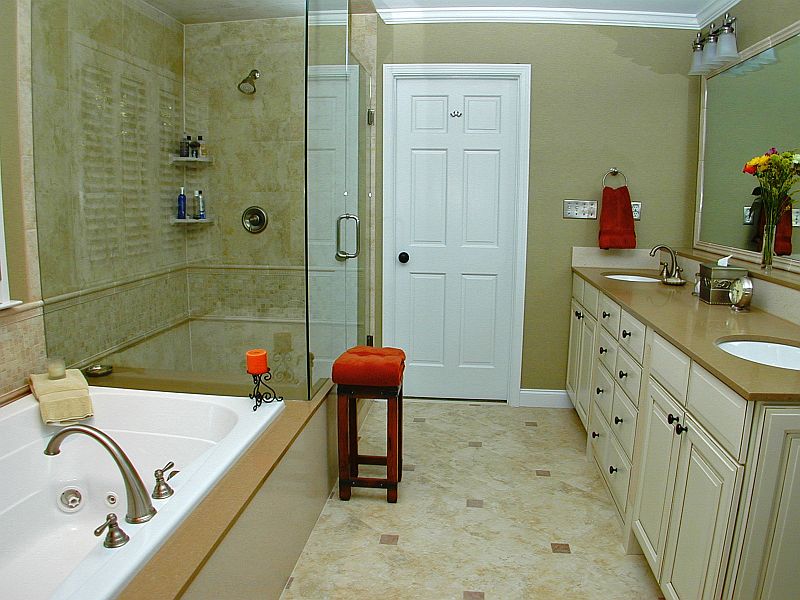 While a bathroom redesign should improve the appearance and add value to a home, it should also take into account the storage needs of the homeowner. For instance, replacing a one-sink vanity with a double-sink vanity or adding a linen closet are great ways to increase bathroom storage without sacrificing aesthetics.
A Worthwhile Investment
Since homeowners can recoup a significant amount of bathroom remodeling costs when they sell their home, they are usually willing to spend the money because they know that it is a worthwhile investment.
Consequently, any bathroom remodeling company or contractor can employ these basic strategies for a successful bathroom renovation that stays on budget and significantly adds to the form and function of any residence.
Looking for contractors in your area, please visit our directory of the best bathroom remodelers.