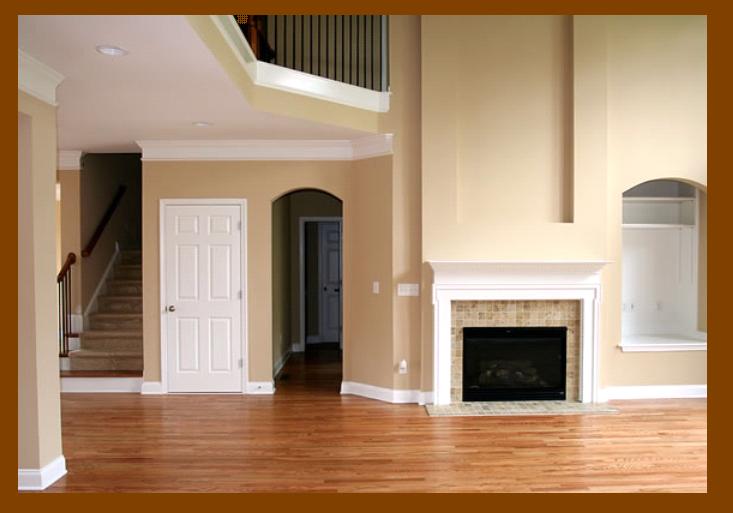 The long Winter months are often spent dreaming about what we'll do outside when it finally warms up, there are those pesky little projects that still need to be done inside the house, and not just on a rainy day.
Unless you have a pool and enjoy the Dog Days of Summer, those wicked hot and steamy days spent inside the air-conditioned house are a good time to get those chores accomplished.
When the chore list is completed, it is a good time to tackle a few simple do-it-yourself projects, but nothing that if something better comes along, like a BBQ or a day at the beach, you can't be lured away and return to the project later.
Although painting the entire interior of the home might seem like a good DIY project if the A/C will be on during the duration of the job, summer's often moist or humid air will often wreak havoc with your new paint job.  So, painting is a chore best left for the cooler months, like Fall, when you can throw open the windows, unless you just painting trim or moldings or doing small touch-up jobs.
Here are some suggestions for some Summer interior projects for you:
Replace interior doors
Over time the entry doors in your rooms can become scratched or worn looking.  Most likely, they are the original flimsy, hollow wood fiber doors that came with your house or from the previous owner.  Usually the closet door is made of the same materials and could use an update as well.
While you are toying with the idea of undertaking a project to update and renovate all the doors in the house, have a look at these statistics.  Did you know that the average home has some 20 interior doors altogether?  These include entry doors, closet doors (both standard close or bi-fold).  One of the easiest ways to update any room in the house is to update the doors.
Today's entry doors are three dimensional, with various panel designs which can be painted or stained, thus adding character, style and pizzazz to any room.  The molded doors of today have a variety of different panel designs.  Not only are you improving the look of the individual rooms, but by replacing those old standard hollow doors with solid core doors you are keeping noises out.
Replacement of doors
This is an ideal project if you are not so handy… and, if you replace all the doors in the home, you'll be an expert by the time you're done.  You don't need a passel of special tools, just a few carpentry tools will do.  You can either purchase pre-hung doors or, as is usually done, you can choose to keep the existing frame and simply replace the doors, otherwise known as "slabs".
Final touches
When you've replaced the quota of doors that you set as your goal, now you must decide how you will finish them off.  Will you stain them in a color to complement the room or paint them the same color as the predominant wall color in the room?  The sky is the limit, and since you saved a bundle on your carpentry project, why not consider hiring a top house painter in Long Island to complete the look for you?
Renovate window trim
Another surefire way to revitalize your rooms is to repair and revamp the existing door and window trim in your home.  First, you should flyspeck those areas of the home to see how much work will be involved.  Slowly walk around your home, taking care to inspect all trim on the windows and doors.  If paint is peeling or there is any splitting or cracking on window sills or baseboards, try to determine the cause (hopefully not water or termites) then repair the damage in advance of adding a fresh coat of paint or two.  Like the flimsy, hollow faux wood doors above, replacing old, split or cracked wood trim boards with modern-looking molding or trim will give a brand-new look to the interior of your home.  Today's molding and trim consists of materials which repel moisture, rot and are insect tolerant as well.  Unlike old molding and trim which could fracture, splinter, or even warp, these moldings will last decades and continue looking as good as the day they were installed.  If you opt to paint them, it is not a huge job, but you could just treat yourself and hire an expert house painter to finish off the project for you properly and in no time at all.