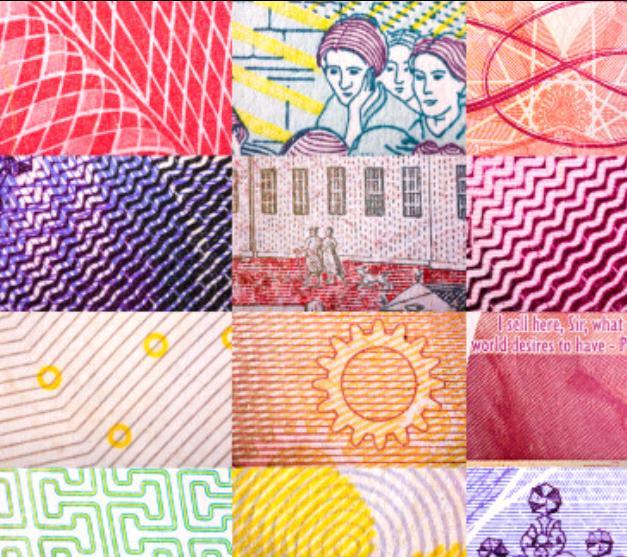 There's a large section in most big-box stores just devoted to wallpaper selection.  There are usually big tables and comfy chairs and lots and lots of those heavy wallpaper books.  Unless you perused a few wallpaper design sites before you arrived at the store, you'd better have had a big meal first, because you'll be there for a long time.
You might remember your parents hanging wallpaper back in the day.  It was often a two-person job, tempers flared and sliding the paper through the shallow dish of mucky paste and then slapping it on the wall just right to match up the prints, was nobody's idea of a good time.  Back then wallpaper wasn't pre-pasted.  Then you'd scratch your head trying to figure out just how many rolls would do the job without running out of paper.  It was no wonder more people chose painted, rather than wallpapered, walls.
One didn't change the wallpaper design too often as it was a royal pain to strip the old paper off to the bare walls, then prime and ready it for the new wallpaper to adhere properly.  Today's wallpaper styles are varied and the application types are much easier to use, so that a novice could wallpaper their rooms, or, for a truly professional job, simply rely on a contractor who specializes in wallpaper installation right here in Northern New Jersey.
Different strokes for different folks
There are a world of wallpaper types, textures and styles, and there's one to fit the décor of any room in your home.  Let's take a look at some of the most-popular types:
Expanded vinyl wallpapers describes the wallpaper which is used by most homeowners. The process for creating this wallpaper is simple – the design is printed on a paper backing and then treated with a vinyl topcoat.  This wallpaper may be used in any room, is easy to install, or remove and is washable.
Fabric-backed vinyl wallpaper is excellent for high-traffic areas and kids' rooms due to its durability. The wallpaper is backed with a woven fabric, not paper, and is considered very durable – even scrubbable.   It may also be installed directly over rough walls.
Embossed wallpaper is a three-dimensional wallpaper designed to hide imperfections with its slightly raised and textured effect. It can be installed over damaged walls  and works well in any room, and is scrubbable if done carefully.
Flocked wallpaper is in the same family as embossed wallpaper. It is likewise three-dimensional and has a velvet-like textured design printed on paper backing.  Flocked wallpaper is more suited for bedrooms, living rooms or dens – even a half bath, but not anywhere in which it might come in contact with steam or water as that will destroy the delicate flocking.  It is not highly durable, nor scrubbable.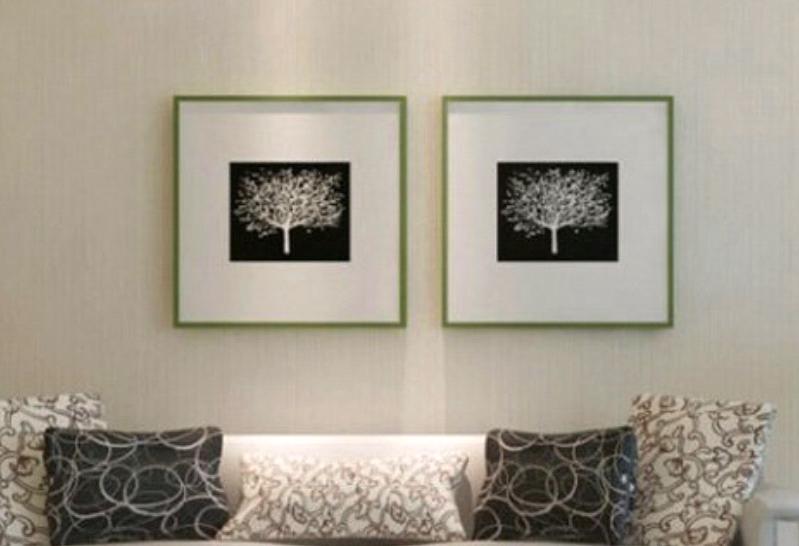 Foil wallpaper is an elegant way to add polish to your room. But beware, this shiny metallic wallpaper consists of polished ground metal, so any attempt to cover wall imperfections will be problematic as it will enhance all blemishes on the wall.  This type of paper works well in kitchens and bathrooms and may be scrubbed lightly.
Natural fiber wallpaper is made from bamboo or grass cloth and is very delicate and should not be used in high-traffic areas or rooms where there is steam which could cause curling or water damage. The wallpaper, which is constructed of bamboo reeds or vines, comes in many variations of colors and textures.   These natural-textured wallpapers look great in any room, but one with steam or water which could damage the delicate fibers.
Vinyl fiber-look wallpaper is just as it sounds – a faux look to the preceding type of wallpaper, but it is way more durable, and even scrubbable and therefore may be used in any room you desire. Just like their natural counterpart, there are many colors and textures available, though slight variations.
Alternative ideas The painted wall look
Borders are used in combination with complementary wallpaper or directly onto painted walls. Their sizes vary by widths, and, of course, by the various designs, and they may be used in combination with wallpaper or directly onto painted surfaces. Many people assume wallpaper borders are strictly for the top of the wall or ceiling lines; this is a misnomer because they are often placed around windows, doors and baseboards as well.  They are very easy to install and are washable.
Photo or quote wall murals are sections of a photo, usually divided into quarter panels for easier installation. The photo mural may be one of your favorite pictures, or a thematic mural which may be chosen from a website that specializes in different sizes or shapes.  You can even have your favorite quotations, which, like the photos, you simply upload to the site and they take care of the rest.