Having a lot of natural light in your home can help open up the feel of each room, but understandably, people don't want around the clock exposure to sunlight.  Whether it's a matter of privacy or avoiding the sun while sleeping, window dressings are a nice option when you want to adjust the light in a room. Curtains aside, the two most popular choices are blinds and shades.  However, while some people use these terms interchangeably, there are distinct differences between the two.
Differences Between Window Treatments
Even though they both cover up windows, one of the main differences between blinds and shades is based on how they're structured.  On one hand, blinds are known as a "hard" window treatment on account of their materials.  In contrast, curtains are a "soft" window treatment since their material is generally a soft fabric.
Blinds use a series of hard slats layered on string ladders and have a manual cord to control their position.  They can be opened and closed, but more remarkably, you're able to control the amount and the direction of light.  Usually, on the opposite side of the cord is a rod that spins in line with the slats, so that the slats can be angled up and down according to which direction you spin the rod.  Blinds are usually made out of wood, composite, metal, or bamboo and can fit a wide variety of room and window styles.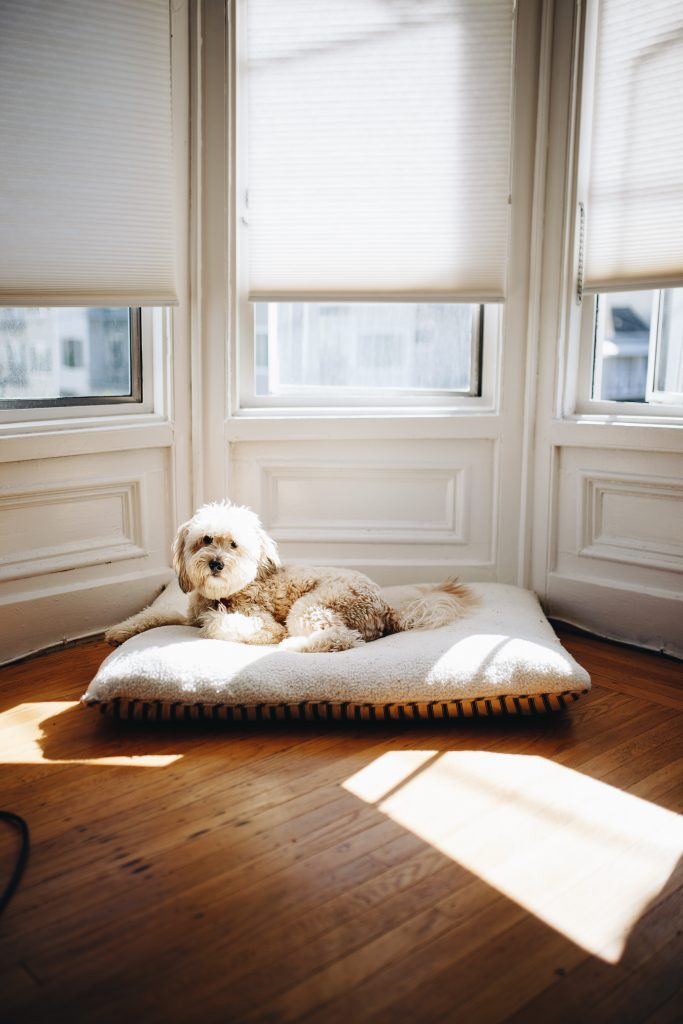 On the other hand, shades are a soft window covering that can be drawn to whatever degree desired. Since shades are made out of a continuous piece of material, they cannot be angled quite like blinds but can allow different levels of light to come in based on their fabric. This window covering uses a cord to draw them, and the covering itself is either rolled, folded, or ruffled at the top of the window.  Depending on the transparency of the material, more or less light can enter the room with the shades closed.  So, when picking out shades, both the material's appearance and its transparency should be considered.  Typically, shades are made out of fabrics, bamboo, woven reeds or grasses and suit many different styles of homes.
Styles of Blinds
Aside from what blinds are made out of, types also vary based on the style you're looking for.  The most popular style is Venetian and tends to be the stereotypical image people have when they hear the word "blinds."  Venetian blinds are the classic, horizontal aligned coverings that have slats more than an inch wide.  Mini blinds are a slightly smaller option with slats about an inch in width while the slats for micro blinds are about half an inch wide.  These types of blinds are popular for windows off the ground whereas vertical blinds are more popular for sliding glass doors or longer windows.  Vertical blinds use wider slats that run along a track at the top of the window and can be parted to the side or down the middle.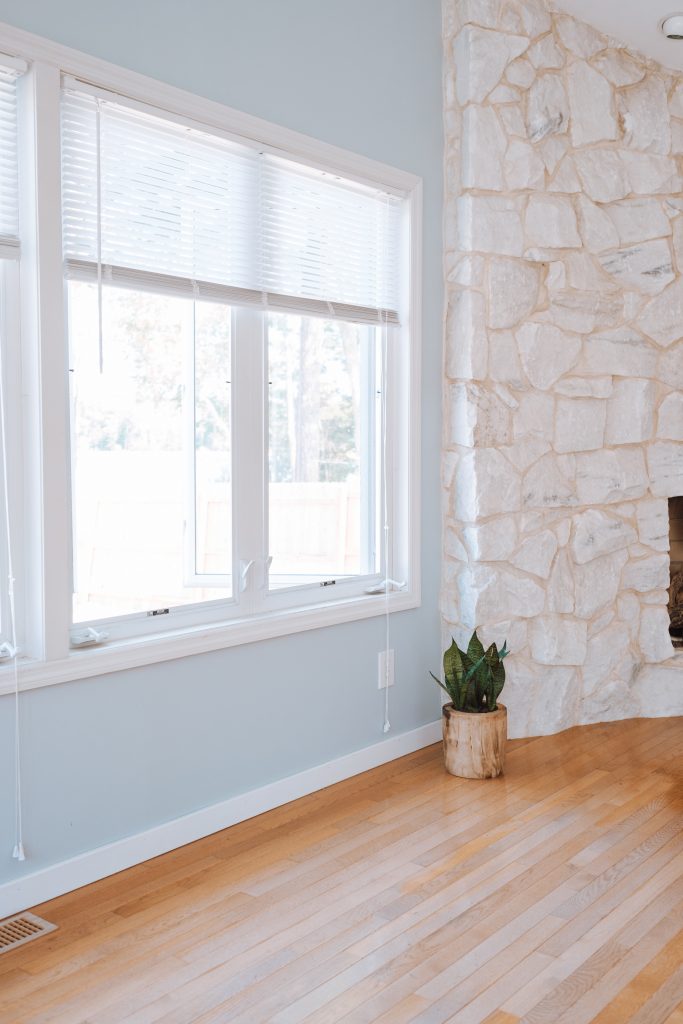 Shade Styles
Shades also are available in many different styles to match different types of rooms.  Pleated shades are a lightweight, common option that are pulled into a folded stack at the top of the window and are made of a single piece of fabric.  Roman shades consist of a stylized fabric that are pulled to show horizontal folds along the length of the fabric, combining the looks of a fabric drape and Venetian blinds. Another option, cellular shades, use a honeycomb-shaped fabric to help trap air in between the window and the rest of the room. This type of shade helps with energy bills as it keeps out cold air in the winter and hot air in the summer. In addition, roller shades are easy-to-use coverings that roll the fabric up in a mechanism at the top and come in a wide variety of materials.
Window treatment is an important aspect of interior design that contributes to both the aesthetics and the function of your windows. So it's important to know not only what options are available, but how they affect an interior space. Shades and blinds have similar appearances from afar, but they are distinctive from each other and have different capabilities.  Knowing what's right for your home can provide both privacy and light control for years to come.