The beginning of spring heralds the busy season for contractors and remodelers. Even though kitchen remodeling isn't dependent on the weather, it's still one of the most popular requests when the weather gets warmer. Since the average kitchen remodel costs about $20,000 and will take weeks or even months to finish, your renovation needs to last a good long time. Moreover, as the place where the family usually begins and ends each day, being both functional and attractive remains a high priority. With all this in mind, we've picked out a few kitchen remodeling options that should last throughout 2020 and beyond.
Custom Storage Solutions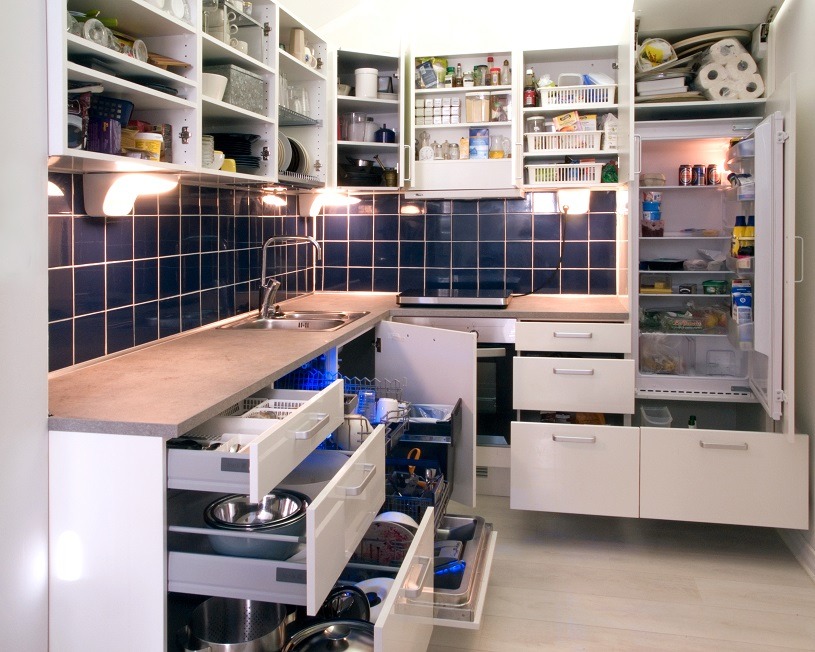 One of the best ways to make your kitchen more functional without making it more cluttered is by adding some stylish storage space. Because the kitchen is the epicenter of the home, it serves many purposes. With over three quarters of kitchen renovations including plans for specialty storage, this trend shows no signs of slowing down.
From a pull out pantry to drawers on a kitchen island to coffee bars built into full height cabinets, we're seeing more and more creative solutions to the age old problem of trying to keep a keep appliances and other items out of the way to preserve precious countertop space.
Integrated Appliances
Because appliances serve so many necessary functions, they are the most important element part of your kitchen. However, the last thing you want to do is hold onto appliances that are both inefficient and outdated. Especially if you are giving your kitchen a makeover, you'll want appliances to match the new theme and décor.
As a result, integrated appliances such as dishwashers and refrigerators have become very popular. In addition to achieving a sleeker, more modern look, building-in appliances can save space and can complement open-plan kitchens, which are always on display. Intended to blend in with kitchen cabinetry, today's appliances can bring a seamless look and feel to the room without sacrificing efficiency. So, go ahead and streamline your refrigerator or dishwasher with custom paneling or build a wall oven into your cabinetry while you're at it.
Open Shelves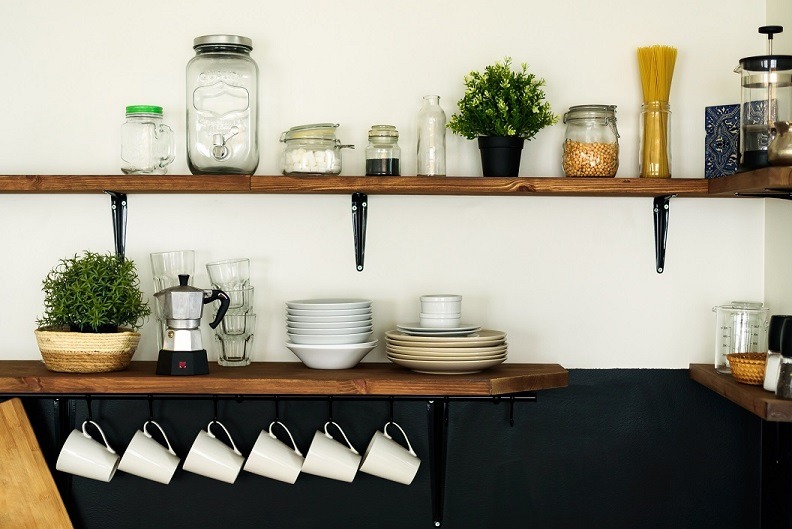 One of the great things about open shelves is that they can inject personality into your kitchen. As people long to steer clear of the confined kitchens of their childhoods, open shelves enable them to display those fancy mugs or glassware they received as wedding gifts.
The beauty of it is that there's no reason to jettison the cabinetry; adding shelves between the windows or in the corners of the kitchen is a perfectly acceptable solution. By customizing them with some hooks for hanging things, you can add a bit more functionality to this stylish alternative.
New Lighting
Adding new lighting is one of the most cost-effective ways to transform your kitchen area. You can even mix and match different types to accommodate larger spaces. If you want be eco-friendly and budget-friendly, you can go with LED lights on the ceiling. On the other hand, track lighting and chandeliers are great for ambient lighting. Make sure to include dimmers for those times when you want to set the mood. Incorporating a purposeful mix of lighting will not only add a touch of style, but it will also make your kitchen a more comfortable space.
Natural Wood Cabinets
Because natural wood surfaces add both beauty and warmth to any space, they have gained in popularity over the last few years. Warm wood grains have the ability to balance out a white kitchen or to bring out deep blue or green tones. Natural finishes also have the advantage of blending with a variety of styles whether the space has contemporary cabinetry or a more traditional look.
Cabinet Refinishing and Refacing
Another option is to refresh your old cabinets by refinishing them; it's a great way to create a brand new look for your kitchen without the hassle and expense of replacing your existing cabinets. If you want to introduce a more natural wood tone without changing your current kitchen layout, cabinet refinishing may be the perfect solution.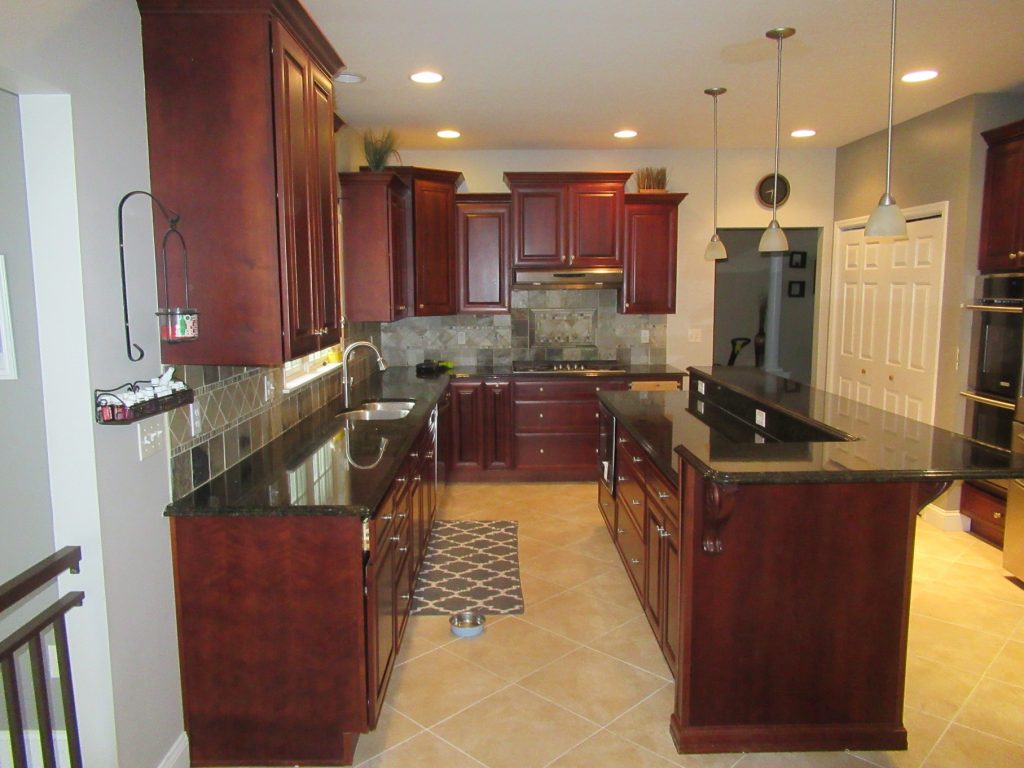 Whether you're ready for a major renovation or you want an affordable update to your family kitchen, try some of these home remodeling options for a more styled look that should keep you current into the better part of this decade.