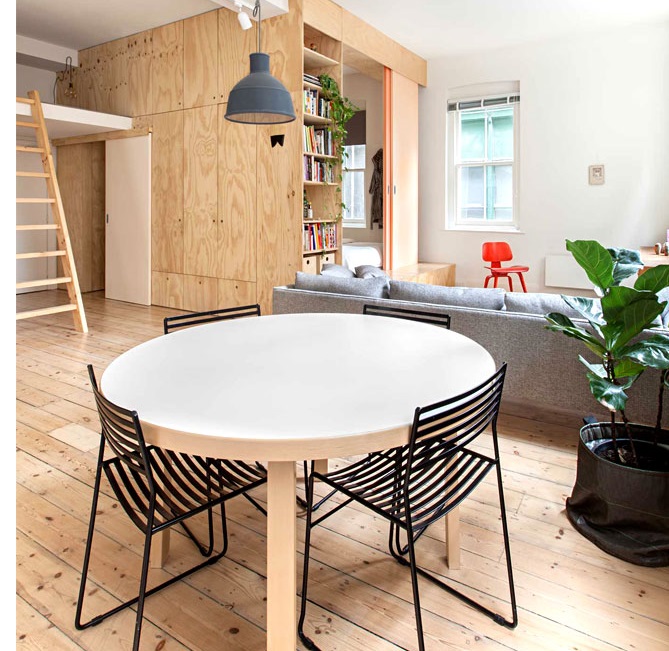 Remodeling your Atlanta kitchen is a big undertaking, but you're finally ready to do it. And because it's a major home improvement, you want to make sure it's done just the way you want it. This year's kitchen design trends will help you decide the right paths to take for your kitchen remodel. Whether you're considering a major overhaul that includes new colors, new appliances, new cabinets, just everything new new new–or you're just looking to make a few changes here and there, kitchen remodeling contractors in Atlanta and throughout the country know that some of this year's biggest trends are expansions on 2016's preferences, while others are vastly different from last year's.
Mixed metal-phors
(See what we did there?!) With the rise, nay, explosion of social media, self expression is more important than ever. Perhaps that's why mixing metals is such a major kitchen design trend this year. Millennials particularly are interested in expressing themselves in everything they do–from their careers to the social lives and into their homes and families. For them and others like them who value self expression that cares less about what others like and more about personal preferences, comes mixing metals such as dark finishes with lighter ones, chrome with nickel, burnished steel with matte handles on cabinets and more. This is a trend that isn't likely to slow down.
Minimalistic to the max
Well, how long is this minimalistic trend going to ride, anyway? Answer? Through 2017 and likely into 2018 as well. In fact, minimalistic has never been hotter, with its sleek, streamlined designs that not only add grace and style to a kitchen, but also feel cleaner and more organized. And it's that clean organization that makes homeowners who choose this kitchen design style feel more at ease and peace with their surroundings.
Farmhouse is back
In recent years, it was called 'rustic.' Now many folks are happy with getting back to nature, back to basic, and back to calling it 'farmhouse.' As technology drives the country in an unintended but more complicated direction, so many of us are looking to the past for our futures, which is why this kitchen design trend toward farmhouse has emerged. The farmhouse style is about simplicity and charm. When everywhere you look simplicity has gone by the wayside, often being replaced with the complex and confounding, when it comes to kitchen designs, traditional and natural are making a big comeback through the rustic simplicity, the traditional primary and neutral colors, and the natural woods of the old-fashioned barn or farmhouse.
Top in-counters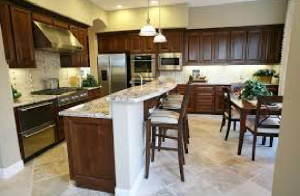 There was a time when everyone clamored for granite countertops, but those days are slowing, largely due to granite's porous nature that becomes a sad and sorry breeding ground for disease-inducing bacteria. For this reason, granite countertops are falling out of favor with Americans, especially Atlantans, due to the fact that they must be sealed pretty much on a yearly basis. Who needs that kind of hassle? Not you, which is why you need to learn about the beauty and better functionality of quartz countertops. The popularity in kitchen design trends for 2017 of quartz countertops is topping the list of faves because quartz has much the same level of beauty as granite, but it doesn't have the maintenance bother. Because quartz isn't porous, there's no need to seal and reseal over and over and over. Plus, because they're so popular and widely sought after these days, Atlanta homeowners will have no trouble finding all the right looks, colors, and textures they want that will help them find just the right style and color scheme for their kitchens as well as their personalities.
If you're about to embark on a kitchen remodel, you surely don't want to use someone else's choices for new appliances, color schemes, etc. But looking to family, friends, neighbors' homes, and the kitchen design industry itself is a great way to gather up all your favorites, narrow them down, and decide on exactly what's right for your Atlanta home. For more ideas and helpful tips about kitchen design trends for 2017, consult with a kitchen remodeling contractor near you whose experience and portfolio will make your decisions easier.