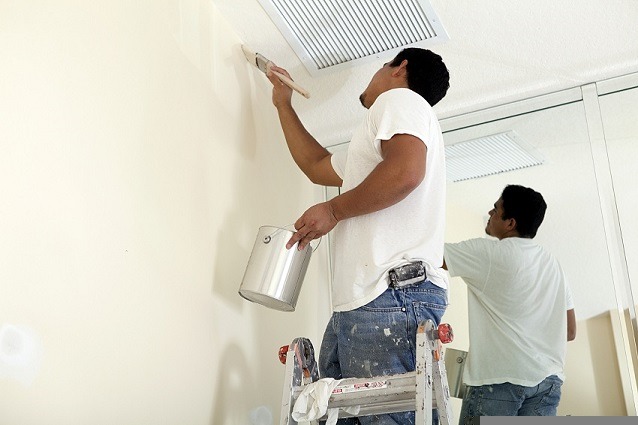 Deciding to paint the interior or exterior of a home is a huge choice to consider.  This choice is even more important when pondering whether to embark on this task alone or to hire a professional painter.  While painting may seem like a simple endeavor, it is actually a professional skill that often requires additional expertise.  What's more is that hiring a professional painter will take away the stress of having to paint an entire home and it will add time back into a busy homeowner's schedule.
Here are a few suggestions on choosing a house painter who is reputable and who can get the job completed to satisfaction.

Why Hire a Paint Contractor?
Hiring a house painter is important because there are many tasks involved in the painting process.  The first consideration that must be made is how to safely prepare the surface to be painted.  A professional house painter will be familiar with many different surfaces to include dry wall, brick, siding, and even stucco.  They will know how to sand these materials where required and even how to clean them as a part of the preparation process.  What's more is that a professional painter can ensure a quality finish after they have painted the home.  Professional painters will know how to handle and dispose of hazardous materials such as paint solvents that the average homeowner is unfamiliar with.
How to Determine Who is the Best Painter
The best painting contractor may not be the lowest priced option.  When considering among painters compare many aspects during the interview process.  First, call painters directly for a quote over the phone.  Specify the exact work to be done and then request a general estimate.  Also ask for a breakdown of the costs.  Once three qualified painters have been found, invite them to the home to assess the job in person.
First, the painter should provide a professional presentation.  They should be polite, listen closely to the homeowners needs, ask questions, and then divulge specific information that attests to their level of expertise.  They should also discuss the benefits of using their services, their estimated completion date and the total cost of the project.  The painter should also be willing to provide references.  If they do not provide them up front ask for them anyway.  Call each reference and ask the following questions:
Was the job completed on time and within budget?
Was the painter disruptive to the homeowner? For instance, did they arrive at specified times and did they work quietly?
Was the homeowner satisfied with the final outcome?
Did the painter use all materials and paints as specified in the original estimate?
Would they hire the painter again?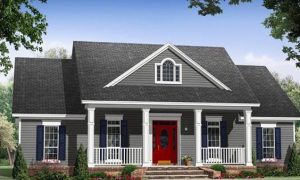 Also, ask to see finished projects for a first-hand look at their workmanship.  If this is not possible then ask the painter for before and after pictures of their work to get a better idea of the quality of their work.  During the presentation, it will be important to ask the painter some other key questions regarding what it will be like to hire them.  For instance, homeowners should ask the following questions:
How long has the painter been in business?
Does the painter have experience with similar projects, homes, or rooms that were of similar size?
Is the painter fully licensed to perform work in that state of residence?
Does the painter subcontract out work to others?
What materials and specific paint brands will be used for the project?
Does the painter carry general liability insurance?
Most importantly, when asking these questions, make sure to get all of these details in writing.  A signed agreement that details the project's scope will ensure both the painter and the homeowner are on the same page regarding the work to be done.  Furthermore, be sure to get a receipt of all payments and only make the final payment once all work has been done to satisfactory completion.  Taking all of these precautions will ensure only the best painter is chosen for the job.
Remove the stress and worry of having to paint the entire inside or outside of a home by hiring a professional painting contractor.  A professional can ensure a project is done to the owner's specifications.  What's more is they will provide quality, impressive work that the homeowner can enjoy for years to come.  To learn more about painting a home or how to choose a house painter, contact a contractor near you today.