Now that you're finished with your holiday entertaining and the relatives have finally returned to their own homes, it's the perfect time for that kitchen renovation project that you've been talking about for months or even years.
In decades past, the kitchen was the place in the back of the house for preparing the meals and cleaning the dishes. All that changed in the past few decades when people shifted other activities to the kitchen. Gradually, the kitchen became the heart of the home. It has become the place where people come together at the start of the day, and where they gather after a long day away. Consequently, people now prefer open concept homes that feature a kitchen where everyone can be together.
Besides changing social dynamics, advances in technology have also revamped the modern kitchen. In addition, many homeowners are favoring clean, simple styles that make use of things like natural light. Whatever you prefer, you want a look that lasts since the average kitchen remodel costs upwards of $20,000 and will take weeks or even months to complete.
With that in mind, we picked out five kitchen design trends we expect to endure throughout 2020 and beyond.
1. Smart Kitchens

When people talk about smart kitchens, they're going beyond fancy juicers or espresso machines. Nowadays, people are looking to make life easier with new technology that's integrated into their kitchen appliances. As a result, kitchen remodeling contractors and designers build smart kitchens right from the beginning in addition to incorporating smart devices to older kitchens.
Some of the more popular addition include touchless kitchen faucets with motion sensors that can detect your hands underneath, a lighting system you control from your tablet or smartphone and fridges with AI-equipped cameras that let users know which grocery items are running low.
2. Creative Storage Solutions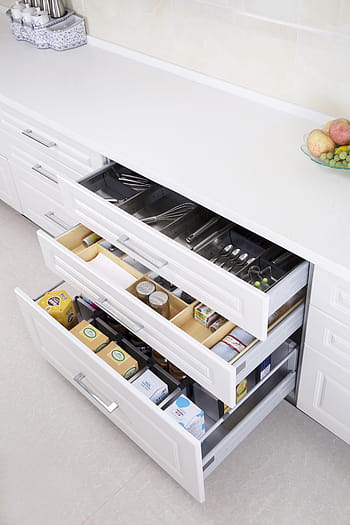 Since kitchens are the hub of so much activity in the home, adding storage space in new and creative ways has become a mainstay of kitchen design. According to a 2019 Houzz study, nearly 80% of homeowners added custom storage to their kitchen renovation plans.
As a result, we're seeing a myriad of storage innovations from drawers with customized interiors to floating shelves to coffee bars built into full-height cabinets. Generally, the goal is to keep appliances and other kitchen items hidden instead of taking up valuable countertop space.
Consequently, kitchen cabinetry is starting to resemble pieces of furniture with flat panels and integrated hardware. While extra storage space and functionality is key, not everything is supposed to remain hidden. Glass front cabinets with interior lighting are a popular option that softens up the space and adds a bit of style.
3. Full Wall Backsplashes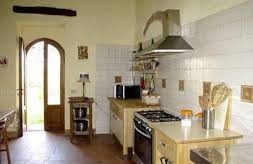 Easier to clean and more durable than painted wallpaper, full wall backsplashes work well in both traditional and modern kitchens. People are capitalizing on the trend to eliminate upper cabinetry by extending their tile all the way to the ceiling. With the added wall space, decorative wall backsplashes are becoming a natural choice among designers. In many cases, they opt for large slabs of marble, quartz, copper or even glass to give the kitchen a more cohesive look.
4. Double Islands

The popularity of open floor plans is having a domino effect on kitchen design. Subsequently, kitchen islands have taken on new importance due to how they smooth the transition from the kitchen to the dining area and living spaces.
Not only do islands add surface area, but they are another place for families to come together. For this reason, many designers and kitchen remodelers are adding a second island to their floor plans.
While the first island handles food prep and storage with drawers and a large sink, guests or family members can gather around the second island to take advantage of amenities such as a bar sink, wine storage and extra seating.
5. Quartz Stays Relevant
When quartz countertops entered the market, the knock on them was their lack of variety as far as colors and finishes. Advances in technology, however, have given way to a broader range of colors and much more realistic stone patterns.
And unlike granite, there's no need to stain it annually to prevent unsightly stains. Quartz easily fends off burns, scratches and chips; it even outshines natural stone in the toughness category. Because they're so durable and easy to maintain, quartz countertops should remain in vogue for both new kitchens and renovations.
In addition, designers are now incorporating quartz countertops into bar and island overhangs with concealed supports for a sleeker, more modern look.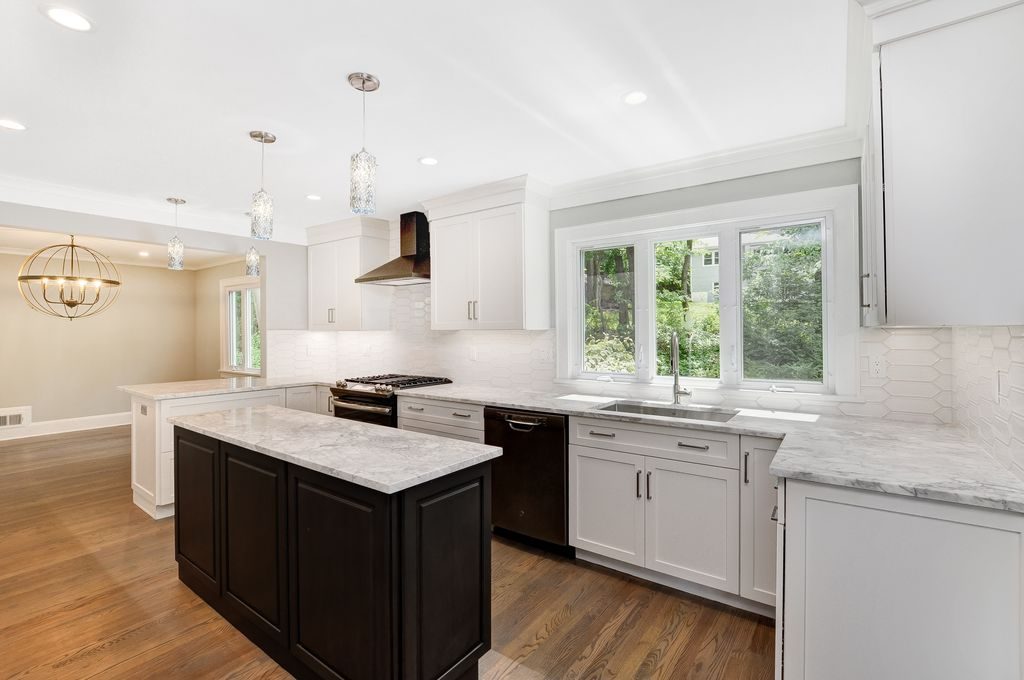 Conclusion
As we embark on a new decade, expect kitchen design trends to continue along the path of open floor plans, clean looks and functionality that do not skimp on aesthetics. Use these design ideas as a template for your brand new kitchen or to breathe new life into an older space that is ready for an overhaul.