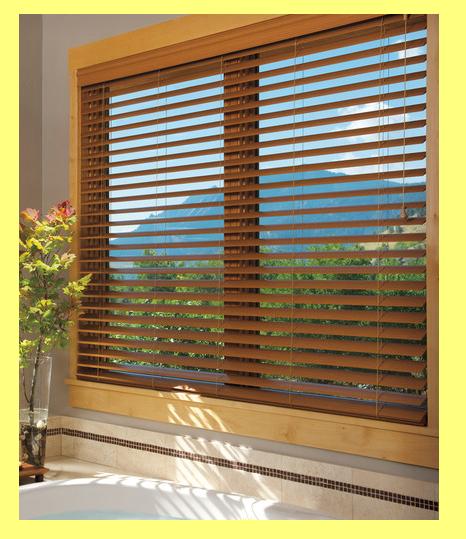 The trend today leans toward letting as much natural light into the house as possible.  After all, unless your work environment finds you tucked away in a cozy corner office with an exquisite view, most days you might totally miss the sunshine in your face, especially in the winter when the days are so short.
So, for that reason alone, you should consider opting for window treatments which permit as much natural light to enter the rooms as possible, being mindful, of course, to be able to control the sun's rays to the extent that they do not damage your furniture or window or floor treatments.
Why not keep your windows looking light and airy by choosing window treatments which are a breeze to handle and keep clean, and will let some sunlight, as well as a fresh breeze into your rooms?  Well, with the right window treatments and expert window blind installation in NYC you, too, can capture those sun's rays you so hankered for in mid-January.
Favorite window treatment
If you're of a certain age, and one mentions the word "blinds", you'll no doubt immediately recall Venetian blinds.  Those horizontal, metal slatted blinds have been around for eons, whether in the home, doctor's office and even the school classroom.  You simply measured the size of the windows, then purchased them ready made and ready to mount onto the wall – voila!  They were a favorite window treatment because of their durability and they were easy to maintain.  Of course, you had to get the hang of just how to pull the cord to get them to stay up, half-way down or totally shut.  It was all in the wrist movement; otherwise the poor blind would hang all cockeyed.
Another perennial favorite for most households was the simple papery roller blind.  This required precise measurements of the window area and a clerk at the store would cut the ends of the chosen blind to fit your specifications.  Also known for their durability, the papery roller blind required a proper yank or pull of the bottom of the blind to get it started and lifted to the desired position.
Well, these blind types have evolved tenfold since the description above.   No longer are you limited to metal slats, but now you can purchase Venetian blinds in a variety of fabric materials, or, if you are looking to really dress up your windows, you might like to get Roman-style blinds which operate on the same principle as the old roller-style blinds, but they are oh, so much more elegant.
When considering window treatments for the home, and you opt for blinds, rather than drapes or curtains, your first decision to narrow your options of styles will be whether the blinds will be horizontal or vertical.  After that decision is made, all that is left is picking the style, material and color, and there is a world of choices at your disposal.  There are blind styles and sizes available for every room in your home – from the tiniest powder room to the largest combination living room.  As to larger rooms, with larger windows, sometimes multiple blinds are used, especially if it is a bay window.  Whatever your home décor and whatever your budget, you are sure to come up with a style that gives your home a perfect and very polished look.  Most of the blinds today are made to measure so there are minimal worries about ill-fitting window treatments.
There are five basic window treatments that are part of today's modern home.  They are listed in order of popularity as follows:  Venetian blinds, roller blinds, Roman blinds, pleated blinds and vertical blinds.
Trending styles
Venetian blinds are often heralded for their durability in shading the room from the sun or keeping the chill from the window at bay on a cold winter day.  Venetian blinds used to be available only in a grayish-white color and the slats were made of thin metal.  Today's Venetian blinds are available in various wood finishes and even bamboo.  They are now popular in plain old plastic as well as in many fabric types.  The make-up of Venetian blinds is simple.  The many horizontal slats are suspended by strips of cloth called tapes, and they are raised or lowered via a cord or wand-like pull.  They may be rotated up to 180 degrees to permit light in as desired.  The average slat widths are generally between 16 and 120 mm with 25 mm being the most common and are referred to as standard-size or mini-blinds.  They are perfect for any room, and most especially the bathroom, as the slats can be closed completely.
Roller blinds are considered one of the most-functional blinds available and this is because of their feature that they do not allow morning light to enter the room, thus preserving your furniture and accessories from the sun's harsh rays.  The blinds are generally made out of plastic material although they are also available in blackout styles – perfect for shift workers.  Blackout roller blinds generally contain a blocking fabric which allows no light to filter through the blind.  For privacy purposes, or to block out harmful UV rays, any fabric showing 3 to 20 percent of light will work perfectly to thwart the sun's harmful rays.  Usually, these blinds are made out of plastic material, and, while the texture of roller blinds may not be that wonderful, their unique and personal look will pair perfectly with your home décor.
Roman blinds a/k/a Roman shades are similarly a type of window blind used to thwart harmful sun rays.  Like roller blinds, they can be special ordered with a blackout lining on the back to fully block out the sun.  Roman blinds make a fashion statement on your windows, look elegant and come in a variety of fabrics and often appear three-dimensional looking with their stacks of layers and poufs. While Roman shades add an elegant touch to any room, unfortunately, they are not as functional or practical as their counterparts, because, by virtue of their style, they offer no protection from high temperatures or moisture.  They also add no privacy so eschew them for the bathroom window for these last two reasons.
Pleated blinds are shades made from a pleated fabric.  They are very lightweight on the window but their main feature is that they help to add texture to a room.  They are relatively inexpensive, yet high fashion and are available in a host of colors which are sure to match any room décor.  If you need privacy, like in a bathroom or blinds to keep out the light for shift workers, when customizing your pleated blinds opt for "privacy or room-darkening liners".  While these blinds will match the décor of your room on the inside, the rest of the world merely sees a uniform, white backing.
Another feature of pleated shades is the honeycomb or cellular blind.  They are similar to pleated blinds, except they are insulated.  These type of blinds are composed of two or more layers, joined at the pleats, which form cellular compartments that trap air, providing insulation.  This cellular construction provides one of the highest energy-efficient and sound-absorbent blinds of any window treatment.  In general, look for blinds with more cell size because the more cells, the greater energy efficiency factor.
Vertical blinds are perfect for you if you close your eyes to the occasional dust or dust bunnies.  Unlike horizontal-slatted blinds, vertical blinds are less likely to collect dust because they stand upright, or vertically.  Since they are manipulated from the side, rather than lifting and lowering like the more-traditional blinds, they work much better on sliding windows or sliding doors.  They are a cinch to operate as the slats hang from a track and move swiftly, opening and closing in an instant.  They are available in a variety of materials including aluminum, flat or embossed PVC plastic, faux wood, fabric or solar panels.  They are an excellent choice for energy efficiency and light control and will add distinction to any room where they are located.