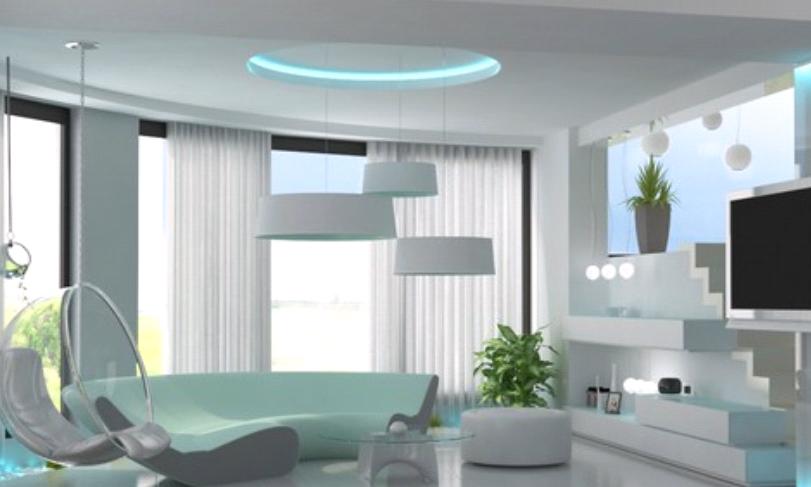 When you take a trip to the "Big City" you cannot help but be amazed at the tall skyscrapers with their multiple floors and sometimes glassed-in skywalks to cross the busy street to still another skyscraper.  It seems inconceivable to imagine just how many firms or companies, how many individual offices and conference rooms, as well as how many employees are in any one office building at any time.  Most of us think of a white-collar workplace consisting of a few conference rooms, the primo corner offices for the big shots and a series of smaller offices for the lesser executives.  The rest of the administrative staff usually are placed in what is referred to as the "common area".  But that concept of the traditional workplace is slowing fading away and becoming obsolete as the open plan office gains a foothold.

Open plan office
An open plan office is a large company office space which provides a mix of private offices, cubicles, individual work stations and group work stations all in one room.  The design is supposed to blend the various employees together where they can see and hear one another without being tucked away from the rest of the crowd.  The open plan office concept is not for everyone, nor is it for every office.  All you need is to have one person with a particularly loud voice or a raucous laugh which disrupts the others  – well, that's not a good thing; besides… sometimes there can be too much togetherness.
An alternative to the open plan concept would be to create individual office areas and/or work stations and have them separated by glass partitions.  This way you can still have the office hierarchy, i.e. separating the boss from the lower echelon, by using separate, glass-encased work stations, and, mercifully you will have some peace and quiet.
Oh… you are thinking perhaps that glass does not have the sound barrier capabilities that regular insulated drywall does?  You might want to think again.
If those walls could talk
Have no fear because the proper interior glass systems can achieve sound transmission levels that are suited for even the most-sensitive environments, such as law offices. There are laminated glass products, as well as products that are separated by an airspace.  Acoustical panels can be made into glass to give the same sound transmission rate as insulated drywall.  Thus, your company can still have an open plan look, but without any distractions from loud noise or audible privacy concerns.
If your company chooses to use the modern glass look for its interior "walls", it is important to note that before any major revamping of existing office walls takes place, or when building a new office from "scratch", any aesthetic details to be added before the glass installation would be best discussed with a contractor who specializes in commercial glass installation.  That person can discuss any visual additions to your austere-looking glass walls that you desire, such as aesthetic enhancements made from textures or various techniques.  If any aesthetic enhancement might be considered too flashy or artistic for your company's style, the visual additions may be as subtle as textured glass instead of regular translucent glass.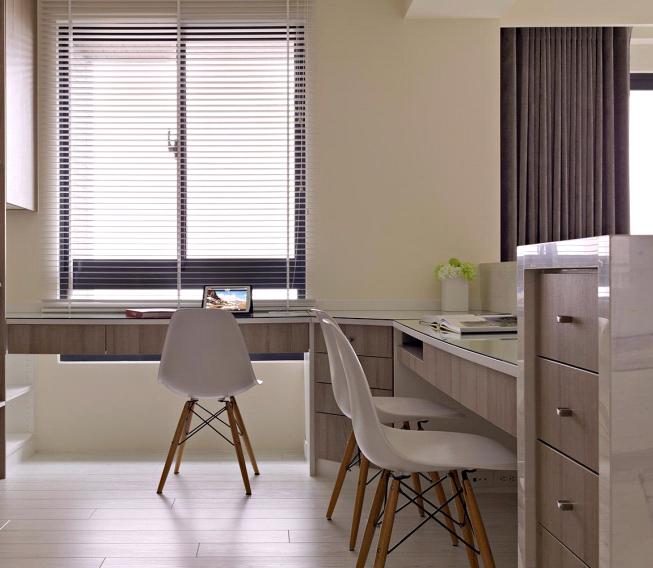 Add a little privacy
Glass rooms also give the opportunity of using creative lighting in the workplace, but designers must be careful not to give occupants the sensation they are on display in a fishbowl-type environment.
There are various solutions to give some privacy to the too-bare look and those decorative glass products can shift from a translucent, or clear look, to strictly opaque by using an array of decorative glass products geared to obscure views through different degrees of opacity and color options.   Some designers may choose to use glass that obstructs the views of a particular area in a room, such as clear glass with a decorative horizontal band that would block views at desk level.  There are also applications that may be added to the glass product which cause the glass to transition from transparent into opaque at the flip of a switch, allowing a user to create privacy when it is needed, but the balance of the time just relying on regular daylighting.
The use of electrically operated blinds integrated within the panes of glass (such as glass panels by Moveo) also provides instant privacy but keeps the trendy look of glass (such as Modernfold Moveo).
If you are building an office and want to go for an extraordinary, as well as edgy look, why not consult with a contractor who specializes in commercial glass installation right here in the Short Hills, New Jersey area today?