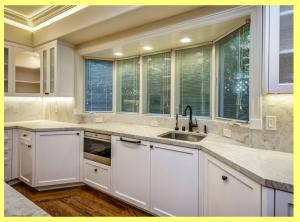 Through the years, nearly every little girl has coveted an Easy-Bake Oven since that toy was first introduced in 1963.  After all, who did not want to emulate what Mommy does in the kitchen?  If you go to the big box toy stores, you'll even find a grocery store experience, i.e. shopping carts, a store shelf set-up and very realistic plastic "groceries" to toss into that shopping cart.  All will make any little girl seem like she is just as important as Mommy when it comes to shopping for items to be prepared for the family meal.  Too bad that the grocery shopping aspect soon loses its appeal when you must do it "for real", but hopefully, the desire to learn to cook like Mom persists through the years.
Eat to live or live to eat
The term "foodie" has become quite popular in our vernacular, and people use that word interchangeably to describe one who enjoys eating food or preparing it.  In our modern-day society, where we never seem to have enough time to sit down and take a rest, especially when the adults both work, the idea of coming home late from work and embarking on a multi-course dinner just is not going to happen – not during the work week anyway.  And, do you really want to spend all weekend preparing and serving food and the task of cleaning up afterward?
But, maybe if you can get the rest of the family to pitch in to help create those magnificent meals, the kitchen does not become a place of drudgery, but instead, a place for the family to convene at other times except just to sit down to a meal.
Putting an island in your kitchen will permit cooking right at that "station", then serving buffet style immediately after the food preparation is finished, to family and friends as they gather around the island.  The easy addition of an island to your kitchen will open up opportunities for not being a slave to the stove.

Cooking can be fun
There are many of fun appliances to whip up your favorite foods.  Nowadays, people often wonder how they existed without the modern convenience of the microwave.  Even the food processor or blender which does its own beating, leaving the cook to attend to other tasks, has made life in the kitchen more of a breeze and less of a chore.
Perhaps a small spark of interest exists and you'd love to upgrade your kitchen to make it more user friendly for cooking and creating, so maybe now is the time to see what is trending in kitchen design for women.
State-of-the-art kitchen remodeling
Getting cozy in the kitchen where you are surrounded by family and friends is not a new concept; after all, the kitchen has always been the hubbub of the house.  But, today's kitchen is geared with the term "social kitchen" in mind.  Forget the past where Mom hovered over the stove, and was afraid to step too far out of the kitchen, lest her roast or her buns burn to a crisp.  Today's kitchen has much more room and more-than-adequate seating, whether it is a bench seat tucked away in a breakfast nook, or tall stools placed around an island smack in the center of the room.  Instead of toiling over the stove, you can be mindful of your dinner while enjoying a glass of wine and a few laughs with family or friends. The kitchen should be an airy place with clean lines and a simple design – big enough to accommodate all those trending items like islands, maybe even modular seating, or a stand-alone butcher block table, but intimate enough to be within earshot of conversation without shouting at your family or guests.
Whether you opt for the stainless steel look for your appliances, counters and sinks – a look with many might find cold and austere looking, you can still have a modern kitchen design and keep it simple and more "you".
Trending looks today
Besides updating the large appliances to meld with any other renovations being done, most women are opting to add the following items when upgrading their kitchen:
Cabinets are a popular choice and there are such a wide variety when considering renovations to the kitchen.  There seems to never be enough cabinet or cupboard space in the kitchen.  Depending on the size of the island, one can add much-needed storage space, especially for all those awkward-shaped appliances that are not used on an everyday basis.  You can have more cupboards and cabinets built if you are looking for a trendier look, or simply have the cabinets re-faced or repainted.  White cabinets will add an airy look to any kitchen.
Real stone countertops or a stone-look continue to be a popular choice when renovating kitchens.  The Formica countertop continues to serve a purpose, but why not upgrade to a trending look which will last you for years as long as you are willing to perform some minor maintenance to keep that stone surface looking like new.  As to knock-offs of regular granite… if the cost is prohibitive, or the granite is simply too heavy and cumbersome for your existing cabinetry, by all means upgrade your kitchen using porcelain or ceramic which resemble a real granite surface.
Repurposed furniture is also a trending look and one women like.  This allows you to upgrade a country-looking or old-fashioned type of kitchen, by adding selected pieces of furniture, and, without the expense and mess of a large remodeling job or even a simple renovation.  You can add these gems to your kitchen by frequenting estate sales or going to vintage furniture stores.
Energy-saving appliances are also popular for women since prices for everything are on the rise, and, so in today's world, who can afford to be anything but budget conscious.  Even if you are not going for the massive savings that energy-saving appliances will yield, at least consider going green in your kitchen to leave less of a carbon footprint.
These are just a few of the trends that women like in the modern kitchen.  The kaffeklatsch that your Mom indulged in to keep abreast of neighborhood gossip back in the day makes a resurgence as kitchens become the social gathering place for family and friends now and in the future but now for gatherings at any hour of the day.