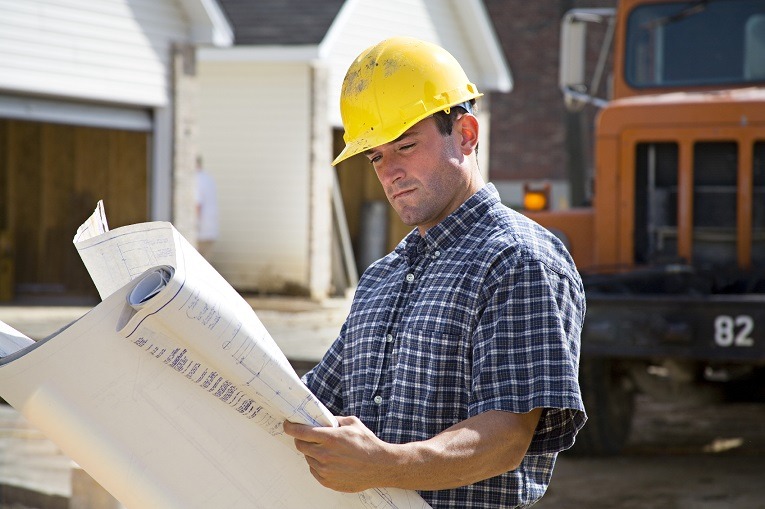 Selecting the right contractor for a home renovation project has never been easier.  As one of the most important decisions that a homeowner can make, choosing a contractor can determine the success or failure of a project.  For homeowners who are looking for a contractor for their next home renovation project, the following tips can help to save time, money and energy and prevent a hiring decision gone wrong.

#1 Hire a local contractor
Hiring a local contractor is important because it will be easy to find reliable information regarding their reputation within the community.  This means that others in the area will have used the contractor and may be able to provide word of mouth testaments regarding their level of workmanship.  Also, local contractors will consider themselves to be neighbors who will take pride in the work that they do throughout the area.  They may commit themselves to high standards of work and this is especially true if their business has been a staple within the community for many generations.
#2 Confirm the Contractor is Licensed, Insured, and Bonded
It is important for the contractor to prove that they are legally authorized to perform work within the state of residence.  To confirm licensure, check with the appropriate governing state agency to make sure the contractor's license is up-to-date and in good standing.  Also ask for a certificate of insurance which proves they are insured and bonded.  Proof of insurance will be important once the contractor begins work on the home because it will not only protect the contractor but will also protect the homeowner and their property if something were to go wrong.
#3 Consider their Years of Service and Scope of Experience
Also consider how long the contractor has been in business and if they have direct experience working on similar projects.  A contractor who has years of experience will have been exposed to a number of different scenarios and projects.  A wide variety of projects will improve their portfolio of work and will give them insight into all of expected (and unexpected) things that go into a home's renovation.  For the same reasons, direct experience with similar projects is important because it contributes to the likelihood of a successful project.  An experienced contractor can serve as a subject matter expert and will ensure the project is completed from start to finish, leaving no stones unturned as they oversee the entire project.
#4 Check References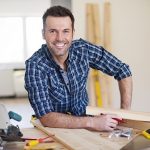 Be sure to check the contractor's references.  Ask for names and phone numbers of both past and current references who can attest to the quality of their work.  References can describe what it was like to work with the contractor, they can confirm if they would hire the contractor again, and whether or not they were satisfied with the level of work the contractor performed.  Also check with the Better Business Bureau (BBB) to make sure the contractor is in good standing.  A good rating on the BBB website is evidence of the contractor's professionalism and good work ethic.  However, if the contractor has poor ratings or if they have many complaints against them, be wary of hiring them and search for a better person to complete the project.
#5 Obtain a Written Contract
A professional contractor will always provide a written contract that spells out the terms of working with them, an estimate of how much the project will cost, as well as a full timeline.  A contract will also list a payment schedule.  The contract should provide clear beginning and end dates and there should be a scope of the entire project that indicates the contractor fully understands the type of work that is to be done.  Furthermore, both the homeowner and the contractor must sign the contract.  This proves agreement by all parties to the terms listed in the document.  Note that it is in the best interest of the homeowner to put in writing any subsequent changes to the contract.  If anything within the wording of the contract is unclear have an attorney review the document for further clarity.
#6 Rely on Instinct
Never feel pressured to hire a contractor just because they say so, to pay the full amount upfront, or to sign a contract if there are uneasy feelings.  While most contractors are honest and want to do a good job, there are some scam artists who may want to take advantage of an overly trusting homeowner.  Do not be pressured by an unsavory contractor who insists on moving the process along despite the homeowner's feelings of uneasiness.  Also, do not hire a contractor who is insistent on receiving the full sum of the project up front.  This is a major red flag.  Lastly, do not pay in cash and keep all receipts as proof of payment.
To learn more about choosing a contractor or to find a contractor near you, contact a team of experienced professionals who know what it takes to provide only the best in service for discerning homeowners in the area.