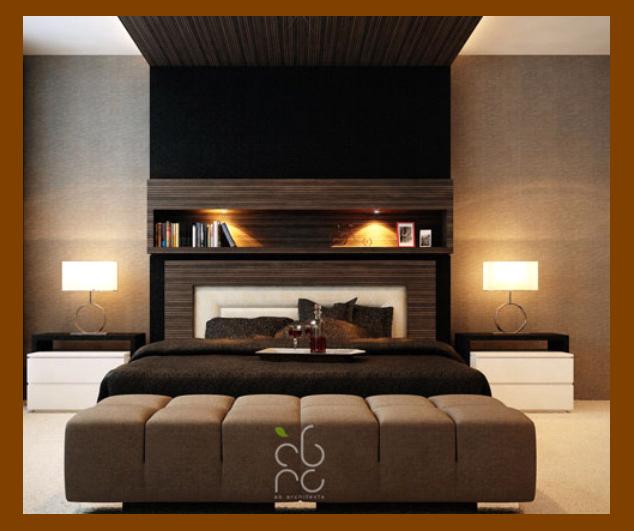 What is the criteria used when one defines the term "modern design" in a home?  If a layman were to be asked that question, they probably would respond by saying "it is newly acquired furniture and accessories; that is, nothing that's been handed down or been around for a while".  But modern design is actually a term used to describe a type of design theme known as "modernism".
Less is more
Modern design is known for its clean, straight lines and simplicity.  Its lines are crisp, sharp and spare and oppose extra detail.  That is the principal difference between modern design and contemporary design, which is all about embellishment, like curves and sweeping lines.
One characteristic of modern design is that the home has a rather uncluttered, unlived and even unloved look to it.  First is the absolute lack of clutter.  No, not the type of clutter that one would usually use to define that term, i.e. children's toys scattered about, a half-read newspaper folded to the daily crossword puzzle, or even a dish of candy sitting on an end table.
No, the lack of clutter that defines the modern design style means there are no excess knickknacks visible.  No flaunting your crystal collectibles in a glass case, or no library of all the best sellers, past and present, lined up along a large bookshelf.  No – all these items are missing and are tucked away out of sight.  In some respects it would appear that there is no personality in a home which prides itself on lack of clutter.
Many components make up what is referred to as modern design, and they can range from the type of furniture, accessories (or lack thereof) and even wall colors.
Furnishings inherent to modern design
There are several types of styles of furniture considered "modern", among them:  Mission-style, Art deco and Shaker.
Furnishings alone do not make modern design
Although the concept of minimal furnishings is part of this design concept, there must be other factors to create a total modern design style.  Among those features that help to create a room with simple and sleek appeal would be:
An open floor plan with few walls.  The most-common joint room would be the living room and kitchen, thus making that area the largest common area in the entire home.  Seating for both the kitchen and the living room often becomes one and the same.
No floor treatments like wall-to-wall carpeting or area rugs, with strict reliance upon natural wood floors.
Bookcases and shelves with are actually part of the wall, as opposed to protruding from it.  They don't encompass much space that way.  And, the seemingly perfect ever-present "tidy" look mentioned above is accomplished by furniture that doubles as a storage compartment.  Think Ikea… the epitome of modern design.
Widespread use of polished metals like chrome or stainless steel for a streamlined look throughout the home, not just in the kitchen for appliances, sinks, or counters, but also as fixtures and door handles
The very occasional use of knickknacks to add some personality or pizzazz to the individual rooms is usually done, by tucking that item away on an inset shelf.
The concept of modern design is trending today because people want to hearken back to a simpler time.  Perhaps this is because they must be constantly tethered to their electronics and just need to have uncomplicated down time.
Colors in the modern home
Of course, if the rest of the home is bare and minimal with a sleek and simple design, you would not expect to find wall colors that are brilliant hues or wallpaper with a busy print.  Instead, you will need to create balance and harmony in each room and throughout the home by the use of a sophisticated, but simple, color palette.  By choosing just a handful of key colors it will keep the look minimal and clean.  You do not want to introduce warm or bright colors into this equation as it will detract from the minimalist style.  To create an inviting and energizing environment, choose warm colors, but for a more serene atmosphere, choose cool colors.
It is not as easy as you think to create the perfect modern design home, especially if you've lived your entire life in a contemporary-style home.  It is a big adjustment and if you want your home to reflect the true modern design style, it is best to ask any interior design questions by consulting with a professional interior designer.