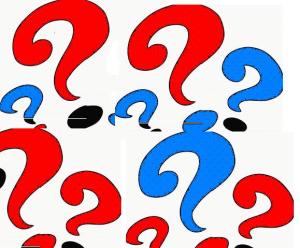 In the Winter time while you hunker down in the house in an easy chair perusing back issues of "House Beautiful" or scoping out home improvement sites on your laptop, there are bound to be home remodeling questions.  That's why home shows are so popular as you can get up close and personal with the remodeling ideas and ask tons of questions to the exhibitors.
On a home remodeling website, nothing beats a FAQ forum so you can see if others share your same queries.  Well, you are not alone, because these are some of the most-frequently asked questions about home remodeling projects.
Property value
How much value, on average, will this particular home improvement add to my property value?
If I choose other renovations, minor or major, what types of remodeling projects will enhance my property value should I choose to sell in the future?
If you buy the property for a good price, is it advantageous to build a home there or just buy a previously existing home in a good neighborhood?
In-ground pool
Will my swimming pool add to my property value since no one else in the neighborhood owns a pool?
I am buying my first pool.  So which is better – an above-ground pool, or an in-ground pool?
If I tear up my yard to build a pool, can I still have a nicely landscaped backyard area or must I sacrifice this for the sake of the pool?
Although it is a luxury to have your own pool, I'm weighing options as to my time and the money I must invest to maintain a pool in my backyard versus just sticking with my membership at the "Y" …is there much upkeep involved?
More exterior ideas
The older I get, the less tolerable of the heat I have become …does a sunroom add value to a home in a warm-weather state?
I currently have a carport which is fine except in inclement weather; could I get information on the cost of a garage?
I like the look of paver bricks, but are they difficult to maintain after they are installed?  I am concerned about how they will fare after a severe Winter with its brutal temperatures and never-ending ice and snow and whether I will need to do anything with them every Spring.
Roofs and gutters
I don't know how old the roof is on my house.  Can a reputable roofer tell me whether a complete tear-off of the roof is in order, or just a re-roof is needed?
I kind of like those metal roofs – but they are pricey.  Are they worth the money and could you convince me why I'd choose a metal roof over traditional shingles?
I'm terrible about maintaining my home …I live in a state that has four seasons, so how many times a year should I really clean my gutters?
Misc renovations      
I have some major electrical issues and would like to revamp the lighting in my home.  To that end, could you advise what the difference is between a master electrician and a regular electrician?
I have beautiful hardwood floors under my carpeting.  What are your thoughts on refinishing the hardwood floors and removing the carpeting altogether?  Is it costly, time-consuming or really worth all that effort?  Is there a lot of upkeep to hardwood floors versus carpeting?
Is it prudent and/or necessary to have a vent over the stove area – we prepare many meals outside or eat out, but I worry about cooking odors or fumes infiltrating the common areas of my home?
Revamping the kitchen
I like the look of a granite countertop, but the price is way too high for my budget; are there comparable looks I might consider for my kitchen?
My kitchen is on the small side, but I just covet those islands …do they come in different sizes so I could accommodate one in my kitchen area?
The basement
I have an unfinished basement – is it worth it to renovate my basement or is that something people did in the past, i.e. "the rec room" like my parents had?
If I finish the basement, should I include amenities for potential guests, like putting in a bathroom and/or sectioning off a room for overnight guests?
Be prudent
I'd like to modernize my windows and enjoy the benefits to my pocketbook after installing high-efficiency windows …is there an incentive, or is it cheaper, to install them all at one time, as opposed to doing the installations as I can afford them?
Does an architect or designer charge separately for any blueprints created for my remodeling project or is that incorporated into the overall cost?
What financing options are available for this project?
Is it more prudent to have a major renovation done all at one time, or should I have the renovations accomplished in increments?
I've decided on my renovation project – what is my next step since it is not a DIY project?  I want to ensure I get what I am paying for and there are no issues down the road.  I've heard of the Better Business Bureau and Angie's List, but are there other forums or websites where I might check on a contractor's credibility and past experience before I make a final decision?
Perhaps many of these questions were on your mind too – the answers to any or all of them may be found at the click of a mouse by using Google, but, any licensed design contractor could answer your questions and alleviate any concerns you might have about undertaking a renovation project at your home.  Make it easy on yourself – fulfill that dream and talk to a design contractor today to see if your home could look like the home on that magazine page you keep looking at time and time again.