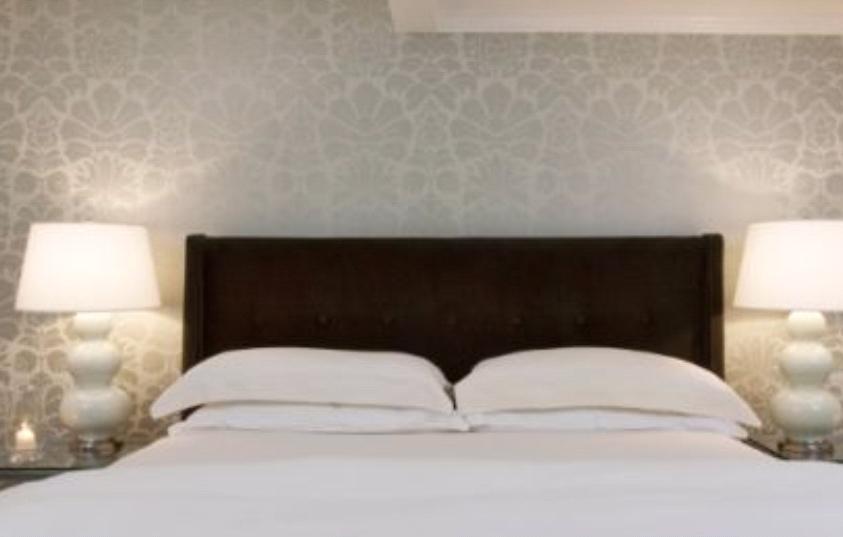 To paint or not to paint – that is the question.  Perhaps you've stood gazing at the walls in your home trying to decide how you should revitalize your rooms.  A new paint color or stick with the same old-same old because it works with your home décor?  Do you want to stray to the look of wallpaper?
So, what could convince you to choose wallpaper instead of paint to adorn the walls in your rooms?  Why not look below to see some reasons while you should eschew paint in favor of wallpaper.
Not everyone has the patience, or the budget, to incorporate wallpaper into their home décor.  Face it, if you have a high area of traffic, or children, the wallpaper might get torn or worn, and, even if you saved part of a roll for the sole purpose of touch-ups when or if the wallpaper is damaged, you must take into account, that the wallpaper fades and won't match, thus replacing it therefore can become time-consuming and costly.  Is this true or false?

Sure, it is easy, and relatively inexpensive, to revitalize any room in your home by simply applying a new coat of paint.  If you choose the wrong paint color, it is not devastating – you simply buy another can of paint to correct that boo-boo.  But, if you choose wallpaper, not only can it give your home an elegant and refined look, but it does, unfortunately, involve much more preparation and mess than painting, plus it is more costly – or is it?
Be advised that wallpaper has its obvious benefits, among them:
Aesthetic value – First and foremost is the fact that wallpaper brings a classy and elegant look to any room and is unmatched in the aesthetic value that exists with paint color. Walls that are less than perfect due to small cracks, dents, or even holes from hanging objects on the wall, will always be difficult to conceal with an application of paint.  Wallpaper, on the other hand, diminishes any irregularities or flaws in the walls, by covering over them.  Wallpaper adds warmth, character, and beauty, and will create an array of effects, because it totally changes the look and feel of a room.  While paint is simply non-dimensional and flat, wallpaper has the ability to complement your room's décor with designs that add texture, or creativity by infusing your own personal style, such as wallpaper murals created from your own images or favorite themes – even custom quotes or cherished words.  You simply cannot replicate the ambiance, nor the creative appeal, that you get with wallpaper – paint quite simply does not have the same effect.
Longevity – In a busy household with high traffic, kids and pets, there are the inevitable paint touch-ups, or even a whole room (or house) repainting every few years to freshen up the rooms and/or home. Wallpaper, on the other hand, will last much longer than the paint job.  The wallpapers today are much more durable, and, if not subject to wear and tear in the household, may last as long as ten to fifteen years.  If the wallpaper hanging project is a DIY job, remember that while you may initially spend more for wallpaper (and that includes the rolls and accessories necessary to hang it), under normal circumstances that wallpaper, if properly installed, may last as much as five times longer than paint, making it an extremely economical choice.  Even, if you decide to hire a professional for the project, over time you can save some thirty percent of your repainting costs, simply by choosing wallpaper.
Maintenance – Wallpaper is now nearly as effortless as paint to apply and remove. Once upon a time, changing the wallpaper involved a very painstaking process of removing the old wallpaper so that the  new wallpaper could be applied over a smooth and unblemished wall.  The newer types of wallpaper may be peeled off in strips, and, if you were mindful of the manufacturer's instructions in properly priming your walls with a good primer, then applying the wallpaper properly, then removing it down the road will be a breeze.  What about keeping that wallpaper pristine looking once it is on the wall?  A little secret would be to buy wallpaper with designs to hide the smudges and mars – that is an obvious solution to keep that wallpaper looking good  But, if this is the sole reason you are holding back on choosing wallpaper… no worries in that regard.  Today's wallpaper is not delicate or even paper-like to the touch.  It is often coated, so it can be wiped clean from common household marks, and, in some cases, is even scrubbable.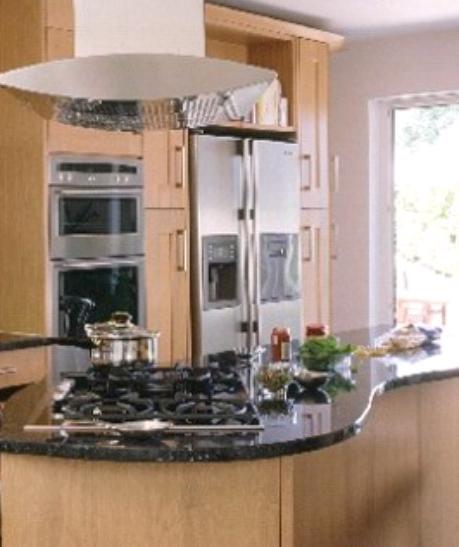 Are you convinced yet?
It appears that the benefits of wallpaper far outweigh those of paint.  Not only do you, and your home, get to show some creativity and let your personality shine through, but in the long run, you will have an elegant look to your home, with far less maintenance than with paint.  Whether wallpapering your home will be a DIY project or not, why not consider consulting with a professional wallpaper installer here in the Summit, New Jersey area today?